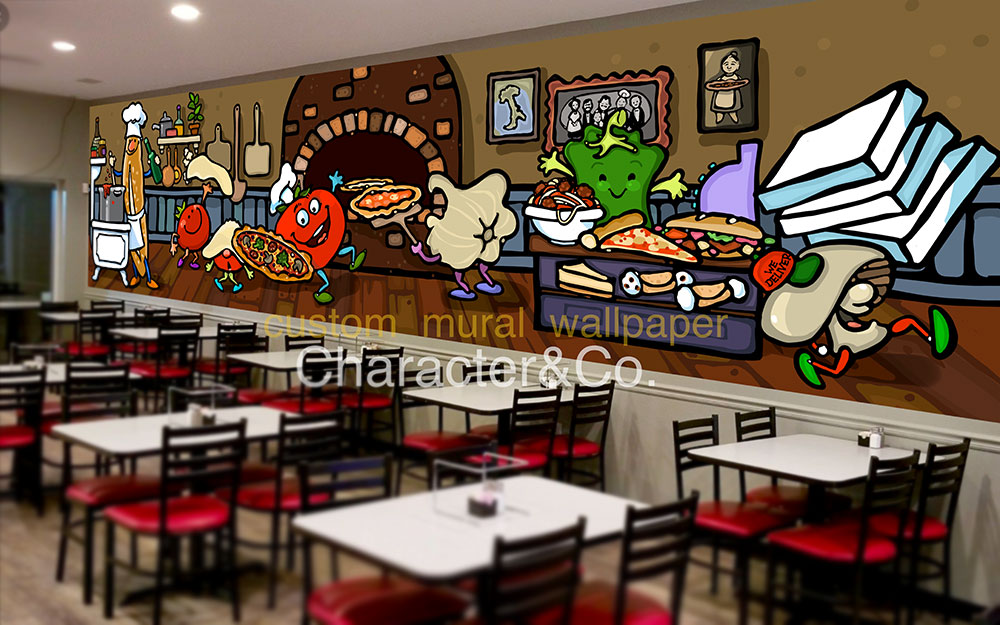 Pizzeria Design Ideas that will make your business POP!
Can you just IMAGINE the reaction that people will have when they see a mural like this in your business?? Pictures of your business will be going up everywhere on social media.
You want to have people "ooh-ing", "aaahhh-ing", and saying "OMG, that is sooo cute – I've never seen anything like it". That is exactly the sort of attention that your business will attract. Character&Co custom paints amazing wallpaper wall murals for any sort of business.
Not only wallpaper, but we also can make vinyl window graphics, menu boards (or digital menu designs), and other specialty signs that will all coordinate for massive impact.
We are a very small business and take on a very limited amount of design projects each year. Contact us TODAY to reserve a spot on the calendar and ask for a free sample!