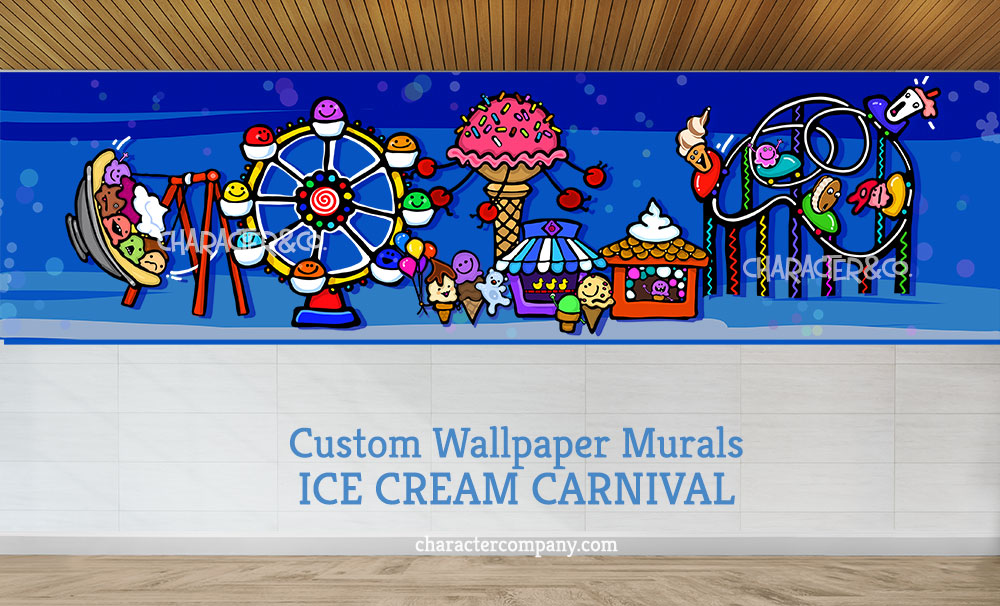 Have you been searching for unique ideas for your Ice Cream business?
You probably have a long blank wall that is dying for some attention. We can custom design a huge wall mural that will bring that wall to life! One example is our Ice Cream Themed Carnival Mural. It's full of color, creative whimsy, charm and it will definitely get your business well deserved attention. Photos will be all over social media!
Better yet, we can design menu boards, vinyl window graphics, and other specialty signage that go perfectly with your new wallpaper for a completely coordinated look. You won't need to search all over the place, hoping things look good together.
We are a very small business and can only take on a limited amount of new projects each year. Contact us early to secure your spot on the calendar.